Team, communication, transparency, successful projects.
Complete overview of projects and all project activities in one place. Slovenian project management system, tailored to your needs.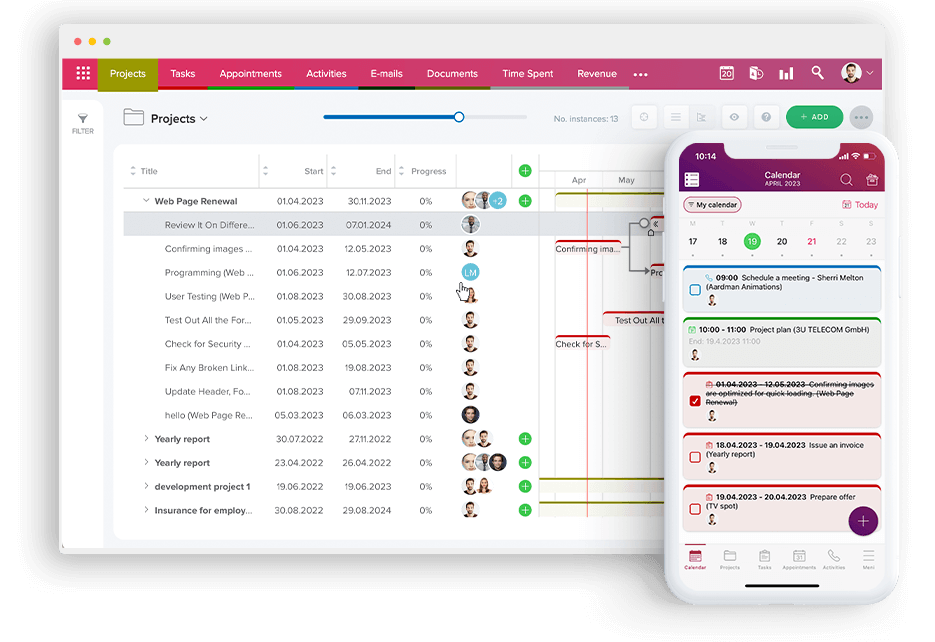 Try it for 30 days.
Free of charge!
How can Intrix help you with project management?
Complete project overview
Efficient and easy tracking of project progression and tasks done will help organize project teams so you can do more!
Calendar, planner and visual kanban overview will help you with dail work.
More communication, less e-mails and meetings.
Complete overview of projects and tasks
Projects, tasks, goals and important milestones in one place. Easy project planning, optimal scheduling of tasks for project team members, setting priorities, monitoring the financial condition of projects and reminders for important dates. You can monitor at any time what stage the projects you are responsible for are at and improve their effectiveness.
Efficient time management for teams
Calendar
Intrix calendar offers much more than standard calendars. In it, you manage different types of activities that you attach to projects and clients: tasks, meetings, calls, services, etc. At the same time, you can view schedules of your co-workers, which allows you to effectively monitor occupancy and project team planning.
Resource planning
Comprehensive overview and scheduling of all your resources in one place. The planner is connected to all your data (activities, meetings, projects, tasks…) and shows the occupancy of all resources on one timeline. You can transparently and easily manage various resources, such as personnel, equipment, vehicle fleet, premises and the like.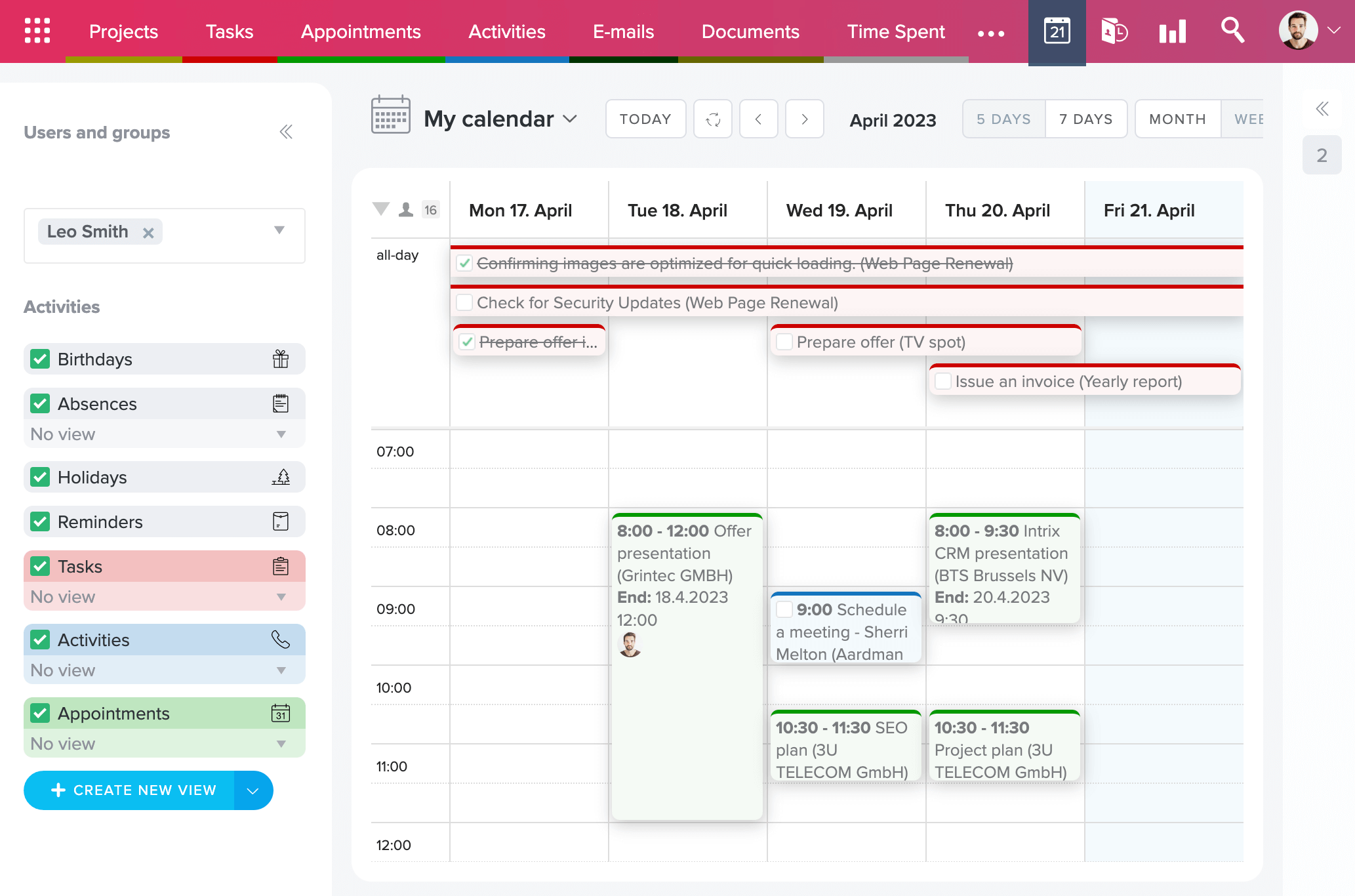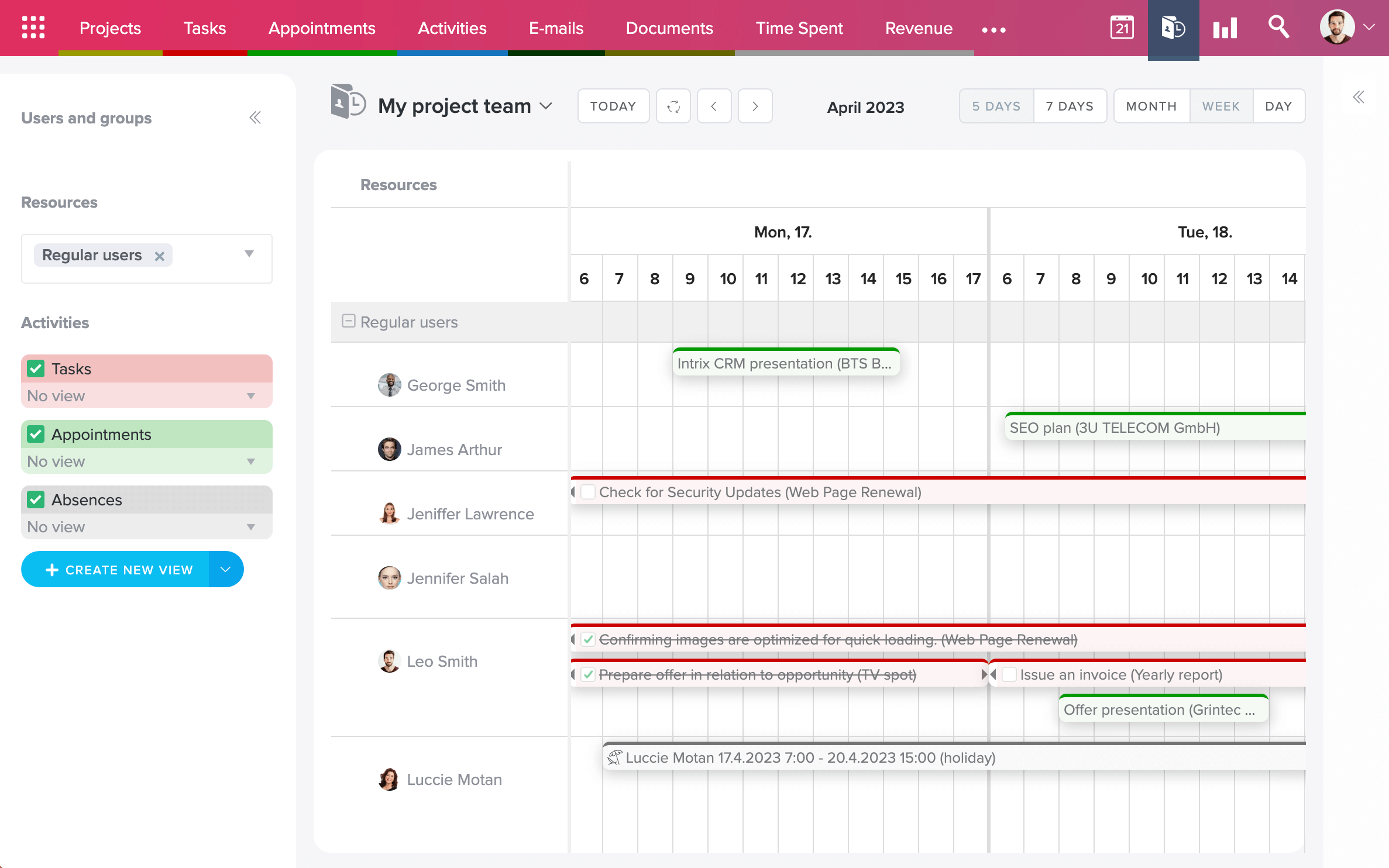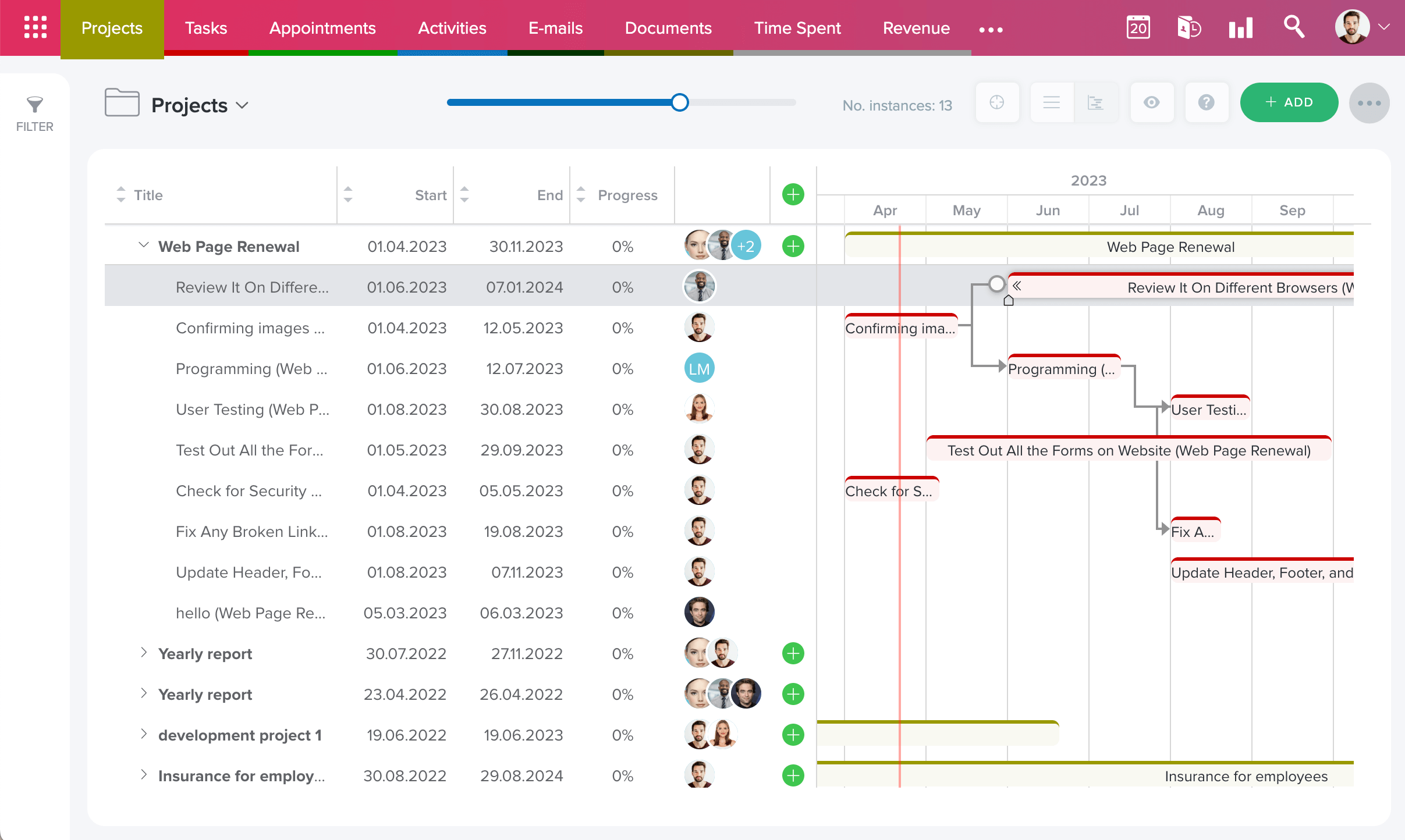 Gantt charts for complete
visual overview
Gantt chart provides you with a comprehensive visual overview of the progress of projects and tasks. This will quickly identify which projects and tasks are not in line with the timeline and need to be adjusted.
Mobile application for project management
The Intrix mobile app for Android and iOS delivers a revolutionary, fully customizable mobile user experience when managing projects. Access information about your projects, quickly record a new appointment, assignment, reminder, or view information about the financial status of projects – anywhere, anytime
Taking photos directly to Intrix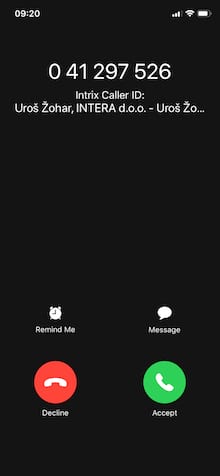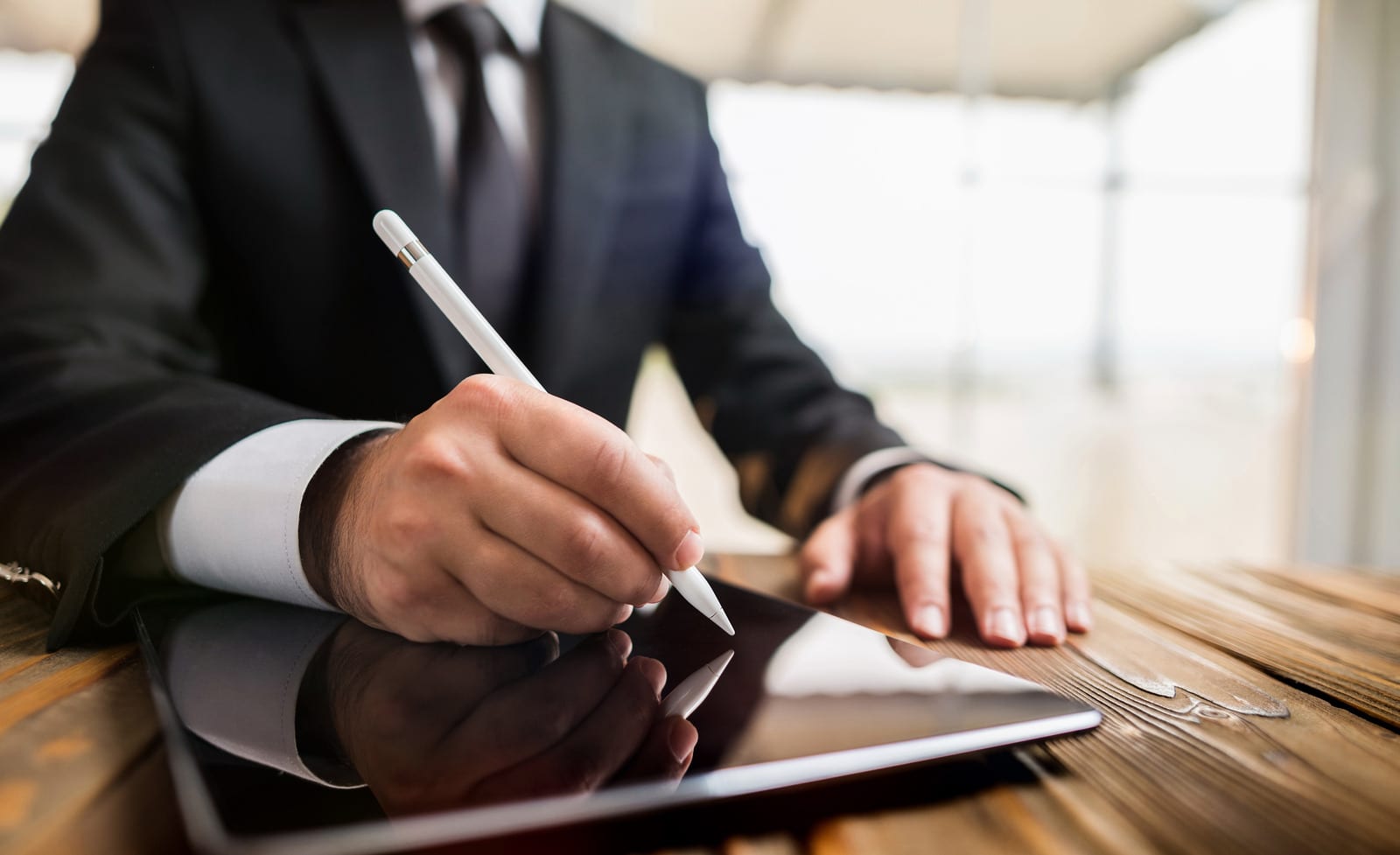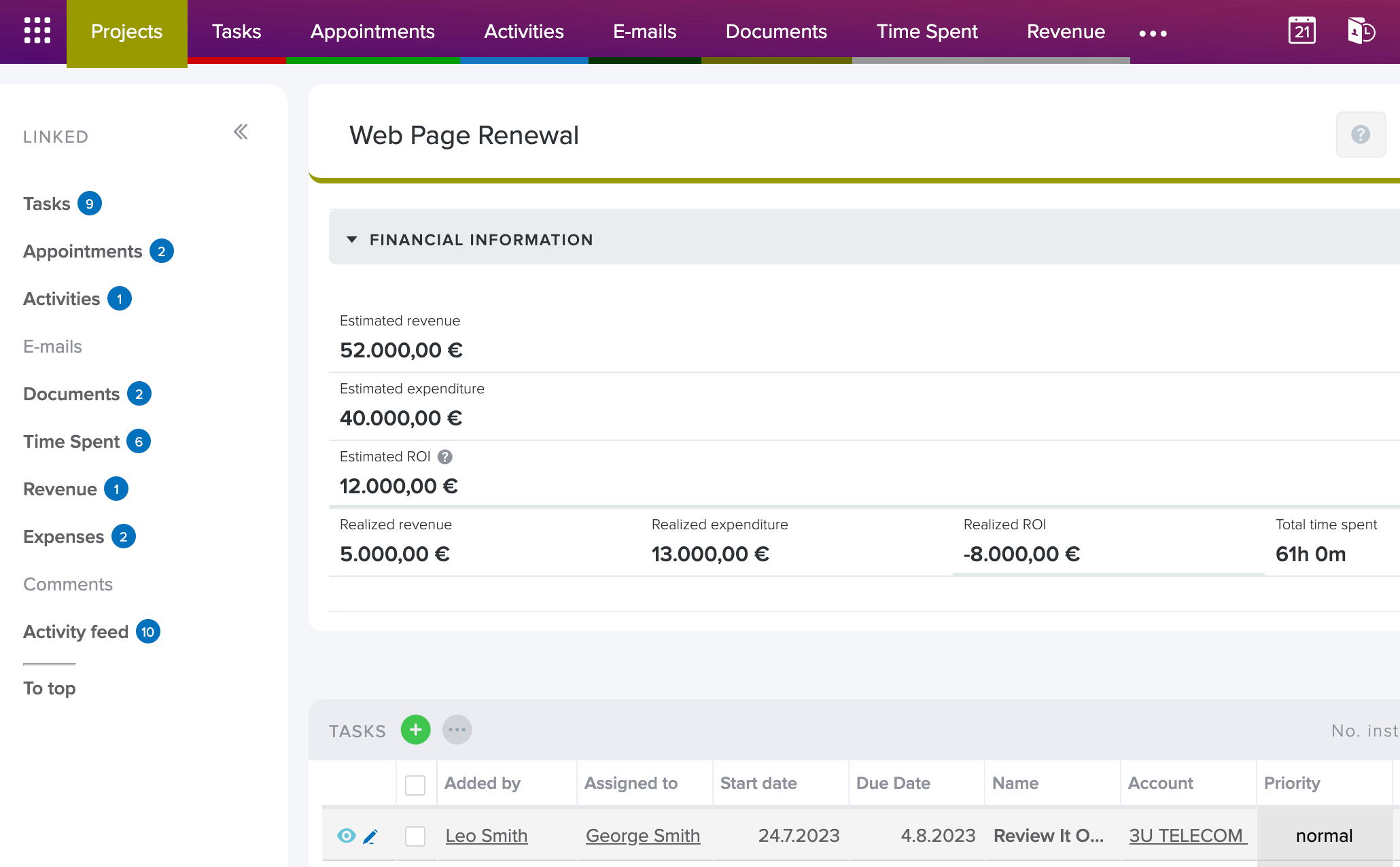 Overview of project financials
Real-time recording of income and expenses ensures that you are aware of the financial condition of all your projects at all times. It also allows you to monitor the ratio between planned and spent money. This allows you to react in a timely manner and thus reduce the risk of failure or overruns.
Advanced reports for easier decision making
Find the right information with just a few clicks. Various advanced reports tailored to your needs and desires will be displayed in one place. They give you instant insight into key indicators of your projects in real time and help you make effective decisions on a daily basis. You can personalize your reports, which means you'll only see information that's important to you.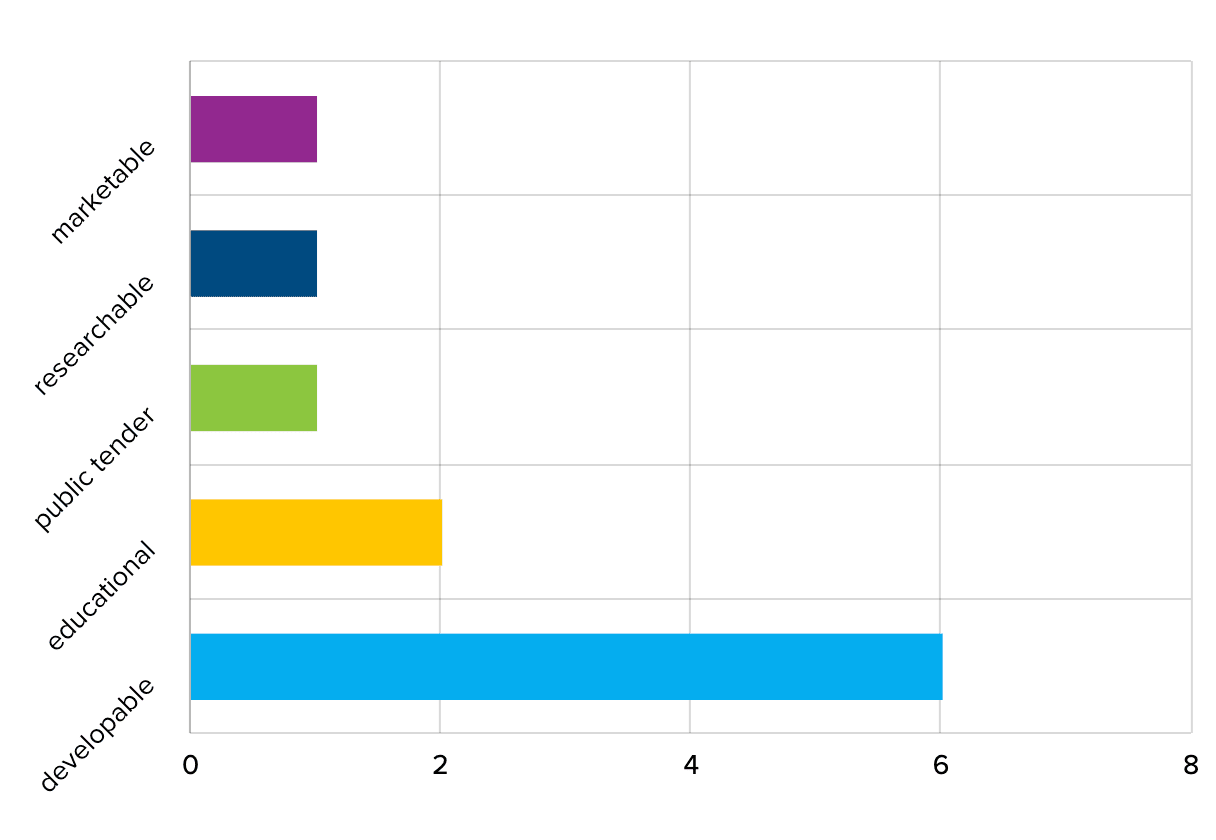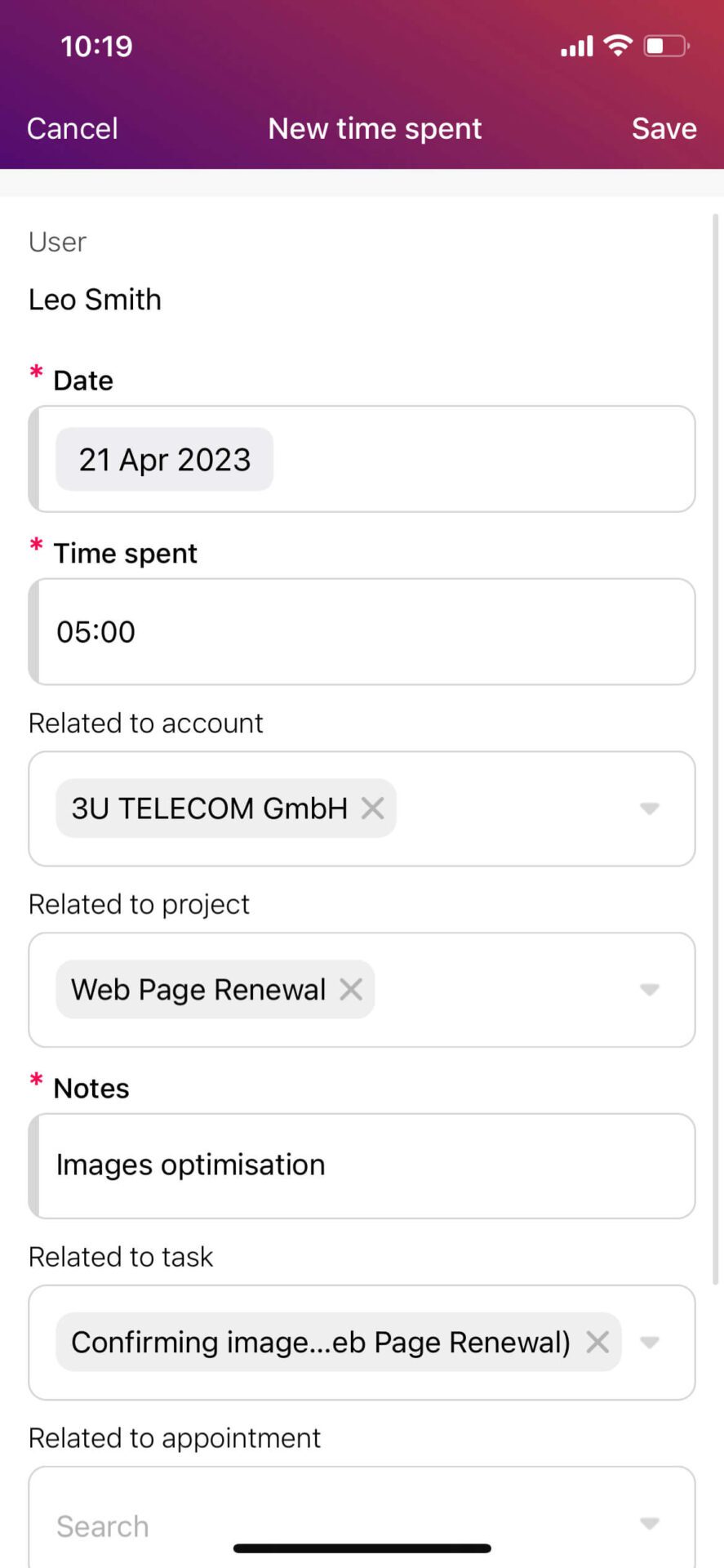 Recording the time spent on each task allows you a complete overview of the number of hours you spent on the implementation of each project and the occupancy of project team members. You can filter the time spent on project management by various parameters, such as projects, clients, project managers, etc. This allows you to check the occupancy of your resources at any time and manage them optimally based on this.
Track important correspondence
Important e-mails, such as project documentation, tender conditions, design approval or meeting minutes, are easily forwarded to Intrix (via a hidden copy) to provide an overview of important e-mail correspondence.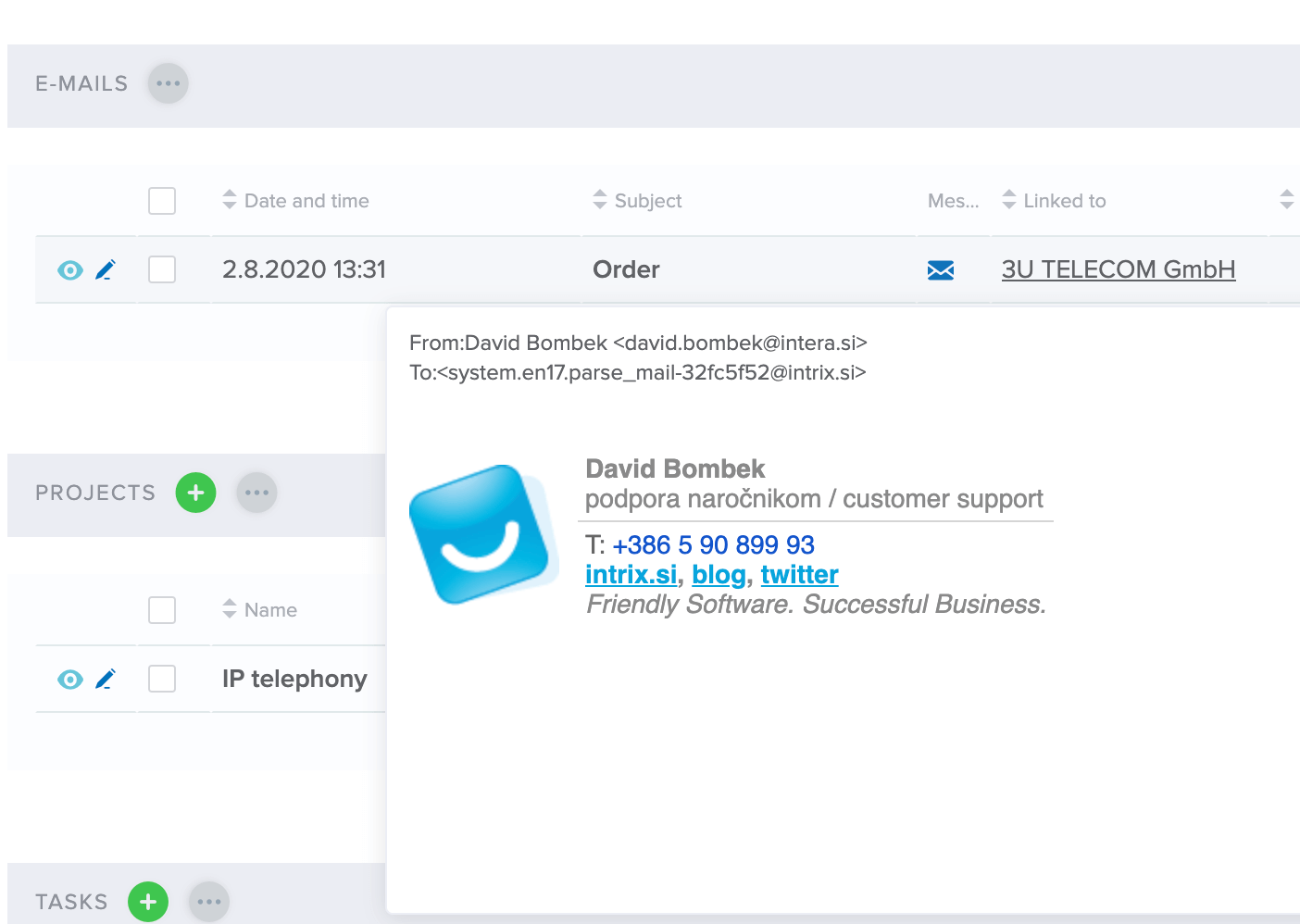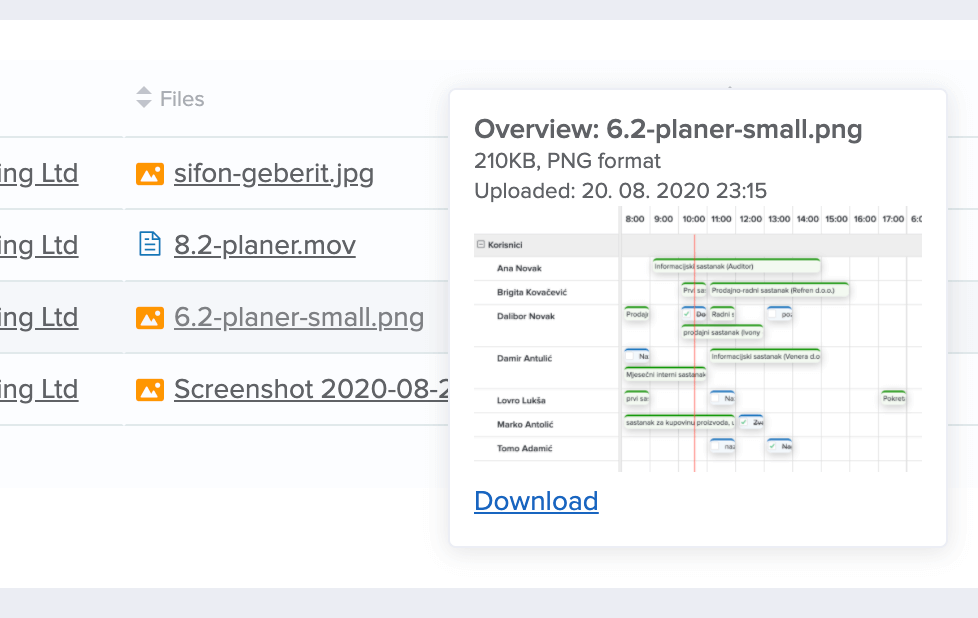 Documents and attachments
You can attach different types of documents to Intrix, such as offers, contracts, minutes, etc. Documents are tied to projects or tasks, which means you have all your important documents gathered in one place.
You can add reminders to all important tasks in Intrix Project Management. This way, Intrix will additionally remind you via SMS, email or push message in the mobile application.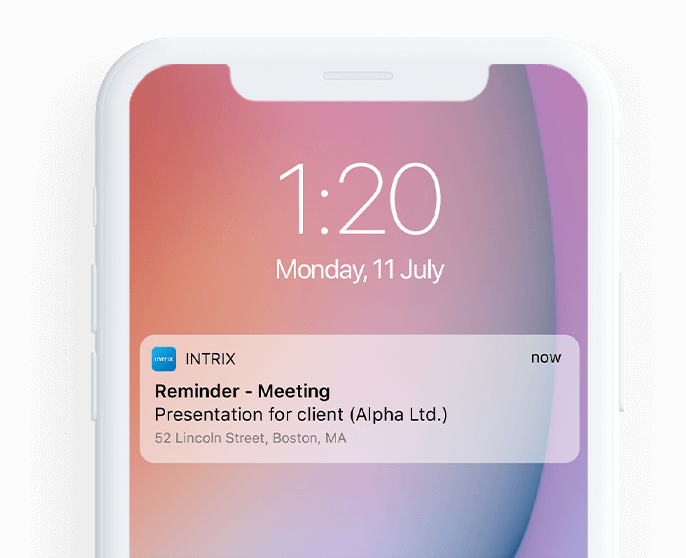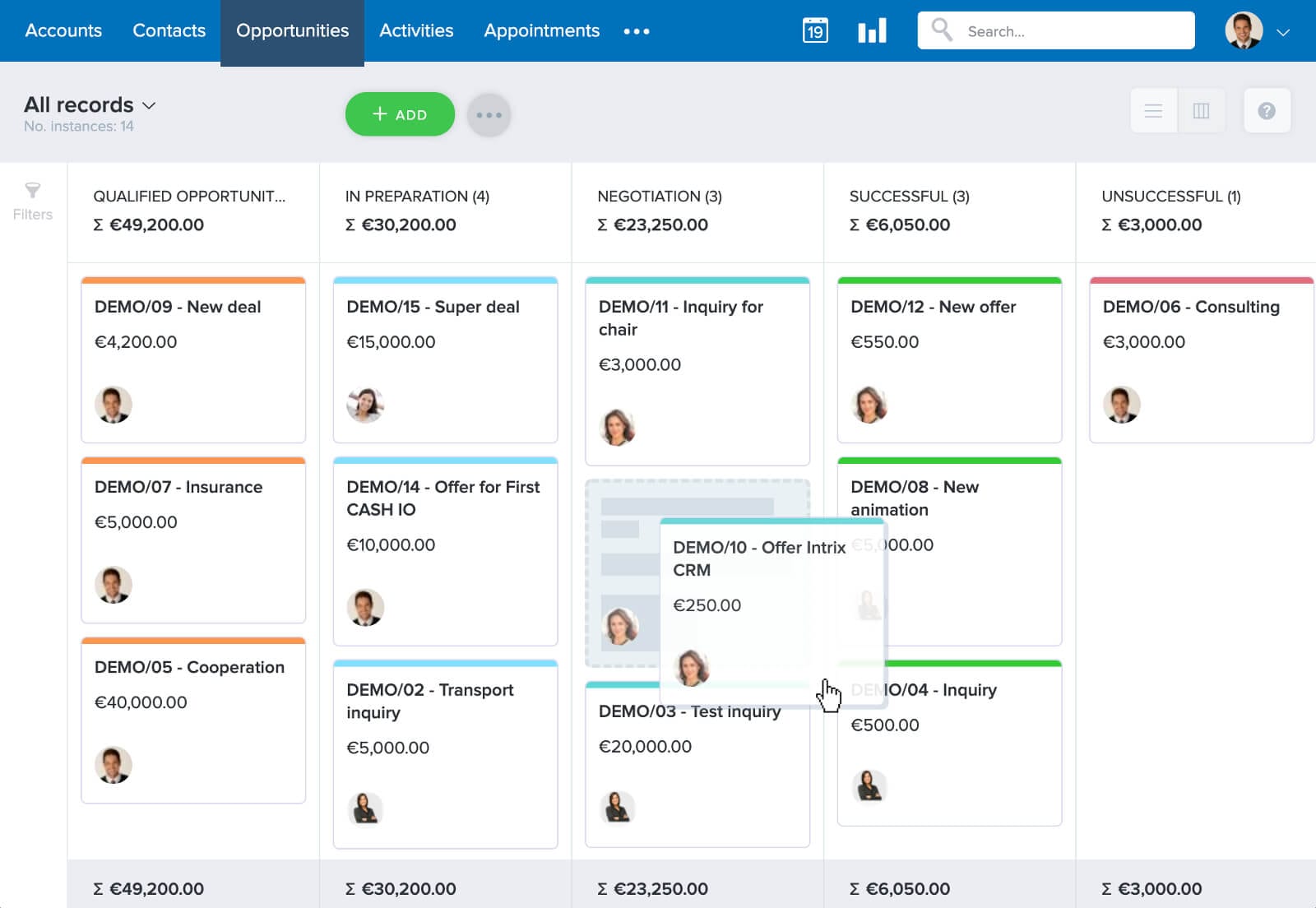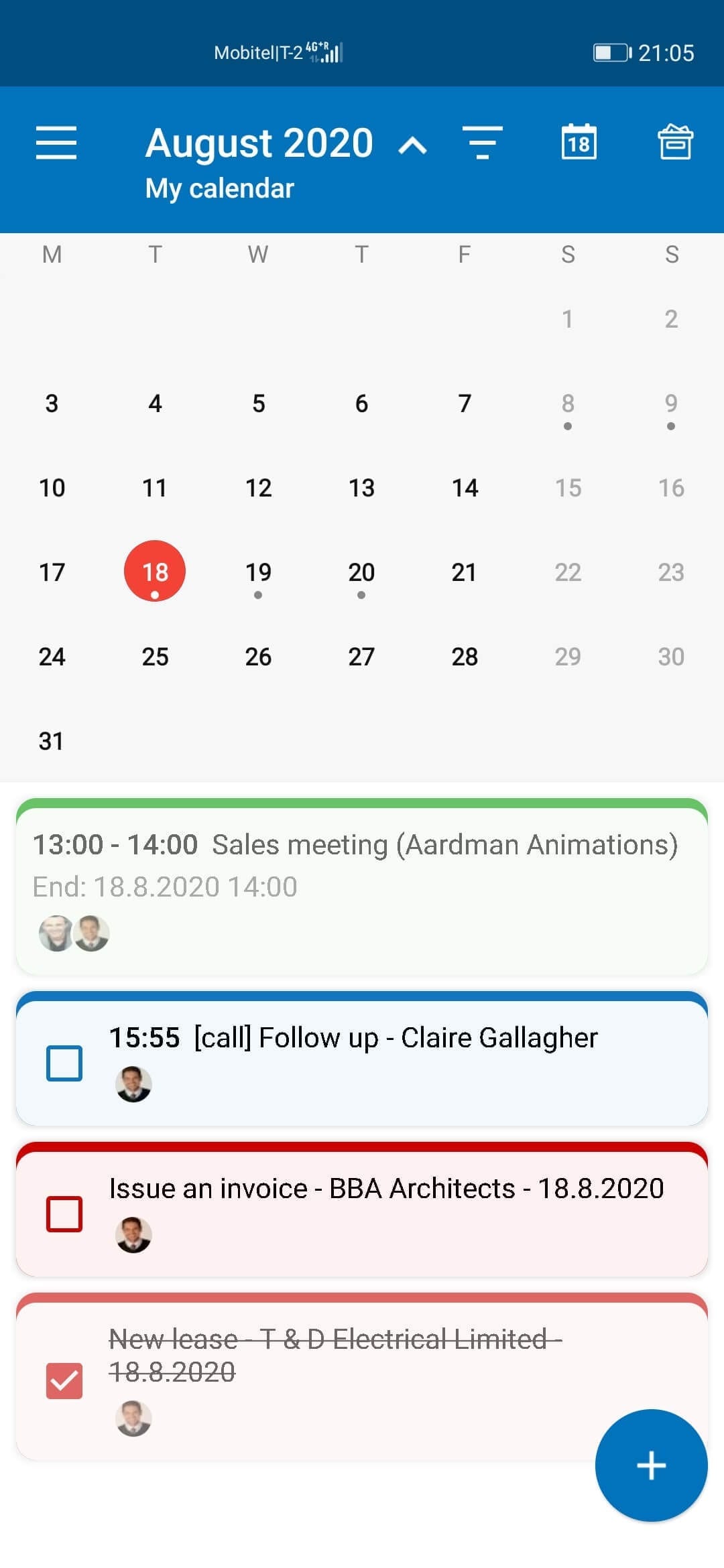 CRM and supporting sale processes
We can add CRM mode to project management, which allows you a comprehensive view of your customers and sales and service activities in one system. Your employees will establish a great business relationship with customers, as they will always have all the key information at hand.
Importing client information was never easier
Inquiry and sale opportunity monitoring
Sales activities and meetings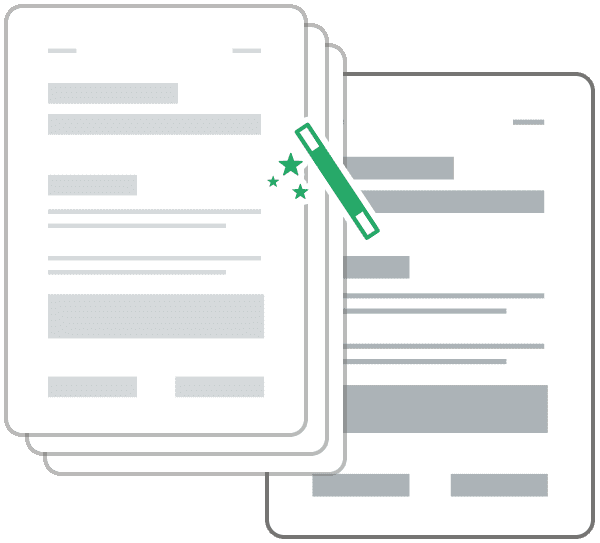 Repeating assignments
If assignments are repeated in your projects, prepare sample assignments. Thus, for a new project, the task list of the project team can be created automatically according to the selected sample.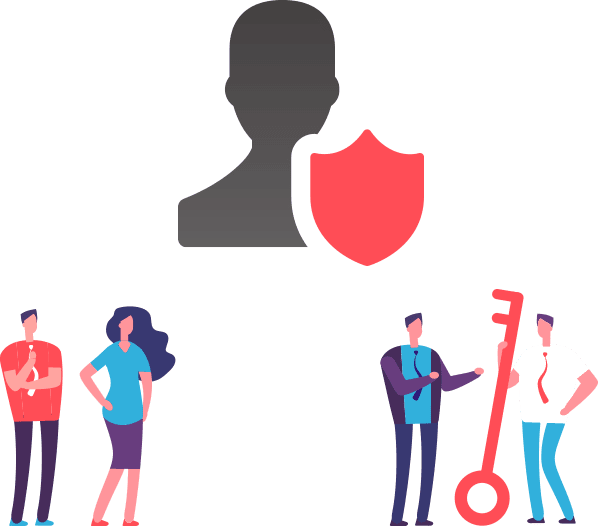 Restrict access and user rights
We set the appropriate rights for each CRM user. For example, the administrator has all the privileges, and the base user, for example, can be without the ability to export data. User groups, rights, and restrictions can be set completely customized.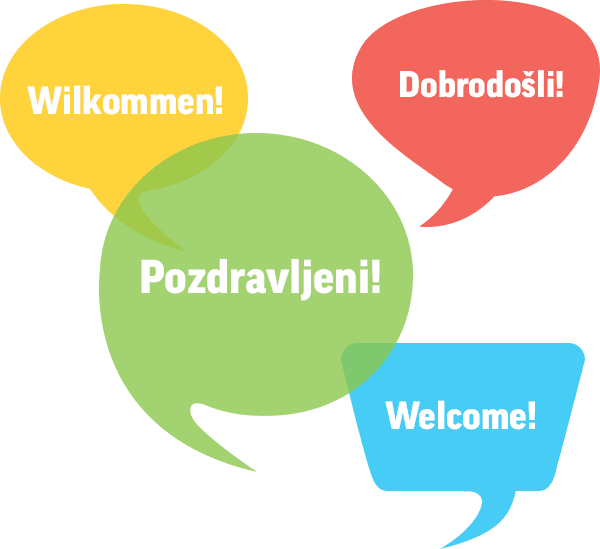 Multiple languages (SLO / HR / EN / DE)
In addition to Slovenian, Intrix CRM can also be used in Croatian, English and German. If you are an international company, each user can use the application in the desired language.

Need more information
or a presentation?
MARKO BAUMAN
INTRIX CONSULTANT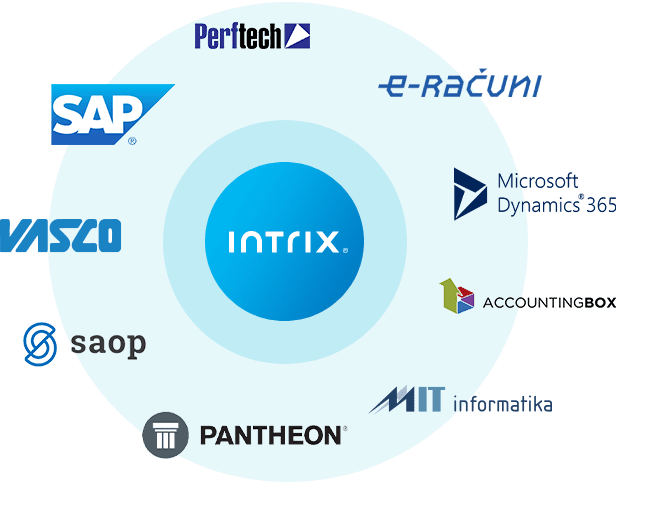 Connecting with ERP. Intrix is ​​compatible with various ERP information systems, such as Datalab Pantheon, SAOP iCenter, AccountingBox, Navision, Perftech Largo, Vasco, E-invoices, Minimax, SAP… Advanced integrations tailored to you are possible.
Connecting with contact form on your website
If you have a service form, contact, etc. on your website, it makes sense to link it to Intrix. All data from the online form is automatically transferred to Intrix – as a new service or sales request.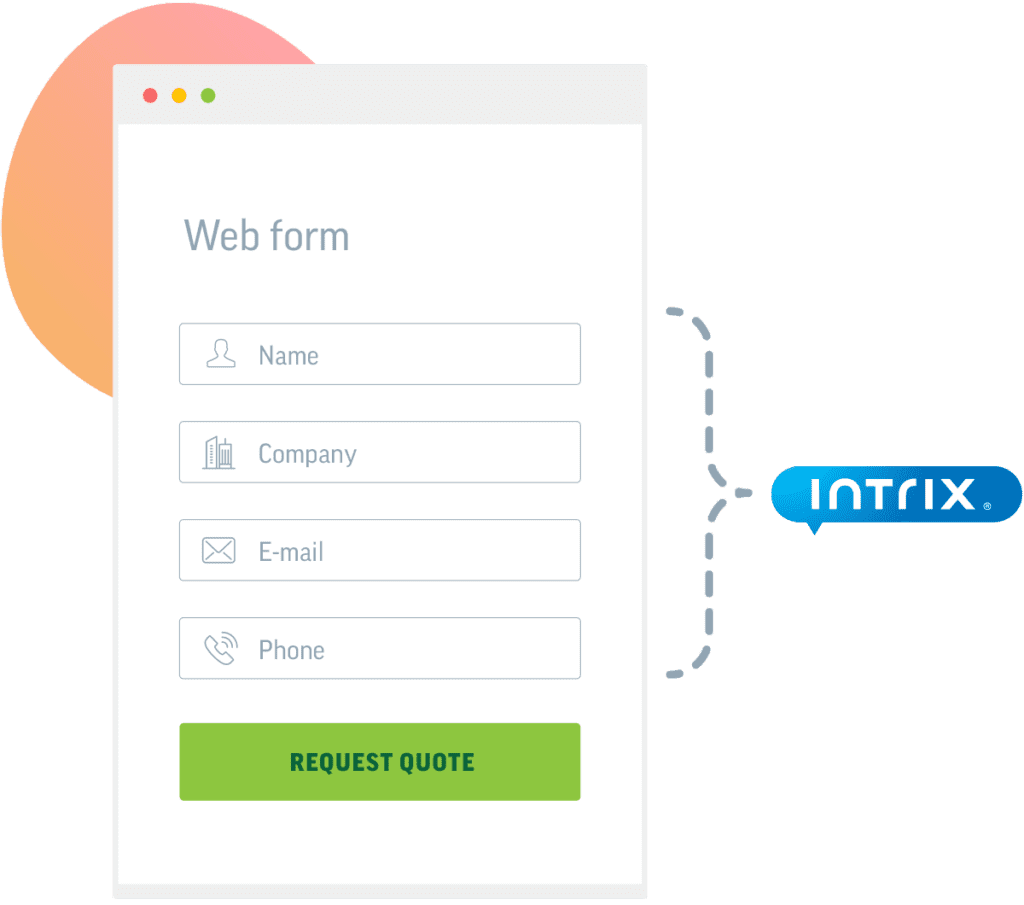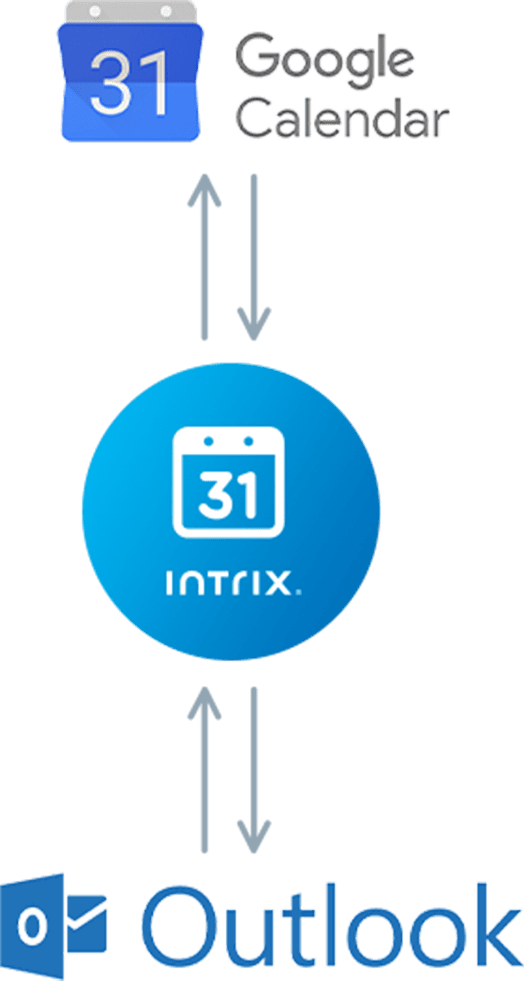 Connection to other calendars
Want to use Intrix data in your other favorite calendar as well? Intrix can be connected to various calendars via the iCal standard. This means you can easily link your Intrix calendar to Outlook, Google, and other calendars.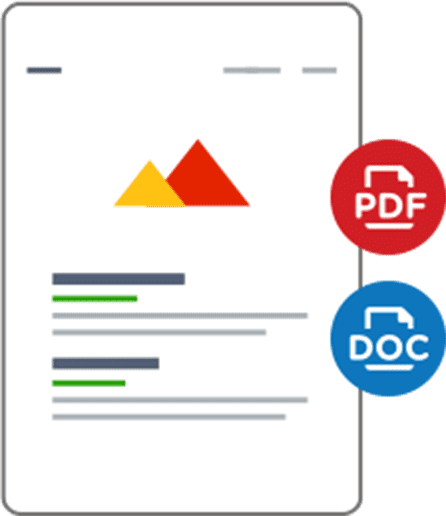 Creating dynamic documents
Prepare contracts, quotes, travel, work and service orders according to your CGP directly in PDF or DOC.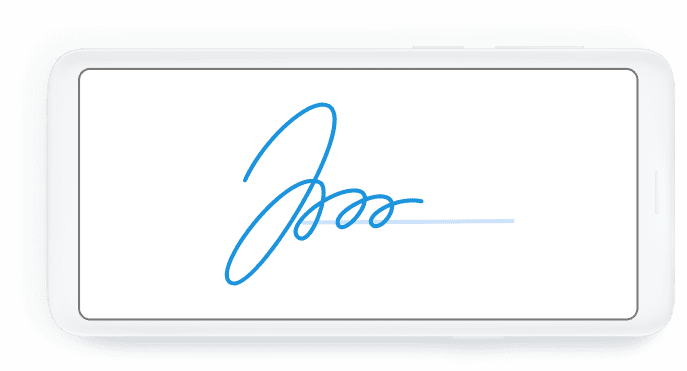 Electronic signatures
The work order can be completed and signed on the mobile application and thus ready for the final settlement. Paperless.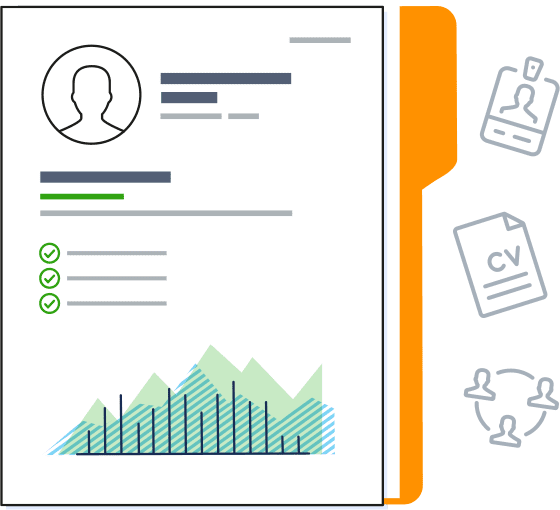 HRM staff monitoring
With the HRM module you can keep records of employees, medical examinations and all the necessary documentation.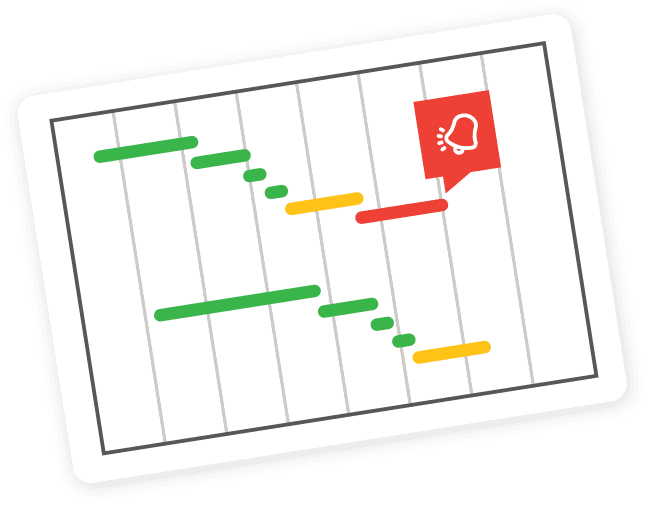 Process and dependencies automation
The system can automatically alert you when deadlines are exceeded. However, if you define dependencies, do not allow the task to be completed if the condition is the completion of a previously defined task.
The best support
Quick response and a personal approach are a guarantee for your success.
Flexibility
We tailor the system to your needs – to contain what you need. Nothing more and nothing less. Minor adjustments during use are free.
Great mobile application
In addition to regular functionality, the mobile application for Android and iOS devices also supports a business card scanner, photography, a link to maps and electronic signing.